Design and Quality Made in Italy
No-compromise concept and construction
Hi-End Accessories and Electronics
In-house concept, design and production
Passion for the Excellence
Carefully handcrafted in Italy
Design and Quality Made in Italy
No-compromise concept and construction
Hi-End Accessories and Electronics
In-house concept, design and production
Passion for the Excellence
Carefully handcrafted in Italy
New South East Asia and Australian exclusive distributor
Enthusiast new distributor in Hong Kong
We are pleased to inform our customers that we have a new exclusive Official Distributor in Hong Kong that will take care of our products distribution for South East Asia, Australia and New Zealand, infree1200.com
Mr. Soni of Infree1200 is a passionate and skilled professional that in his shop carries all our products range and also will take care of your beloved 1200/1210 with overhauling, repairs and upgrades.
To check all the countries served by Infree1200 please click here
Check it at Infree1200 online shop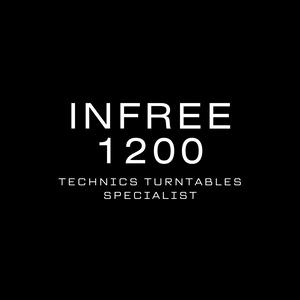 Our philosophy explained
WHY WE DON'T DO "BLACK FRIDAY SALES"
Precision Sound Lab is a small Italian manufacture of electronics and accessories dedicated to vinyl records enthusiasts.
Our philosophy is to invent, design and produce excellent Made in Italy products and to assist our customers during pre and after sales at our best.
Our short distributions system gives us the power to offer the best quality at the correct price.

Our goal has always been to build "evergreen" products that are worth buying at full price at any time of the year.
We don't want to be on the treadmill of constantly introducing new products every season to convince people to buy stuff they don't need just because it's new.
Even if we refine our products batch after batch no one will feel to have an outdated product bought from us, as we entirely charge ourselves all the phases of testing and we will introduce a new product to the market only when we are completely satisfied about it.
Opposite to the trending "planned obsolescence" we introduced the "planned actuality", meaning all our stuff will pleasingly serve you for long, long time.

You are customer, not a paying beta-tester.
For this reason we also have not (and will not have) "seasonal" or "time-limited" offers, nor "ex-demo" or "B-stock unit".

We don't make many products, but we do it extremely carefully.
Yours,
Precision Sound Lab crew.
New north american official distributor
Good news for our American and Canadian customers!
It's with much pleasure that we announce our new distribution partner for the North American market, 1200s.com
With several years of experience both in servicing and in spare parts our choice could not be different for our Official Distributor in these countries.
1200s.com carry our entire range of products to upgrade your Technics 1200 (and 1210 of course!), readily available for a fast shipping and without the hassle of custom fees.
In addition the specialized technician at 1200s.com can install all our products on your turntable with a quick turnaround and the peaceful of mind that only a pro can assure. 

               Check it at 1200s.com online shop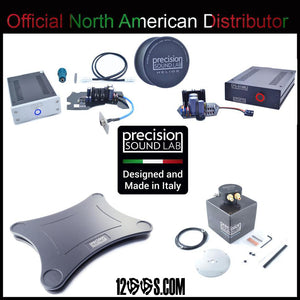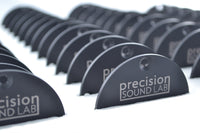 Italian design and craftsmanship.
We believe that quality should always be accompanied by beauty.
Our efforts aim to offer products of the highest quality that also satisfy the eye, for an unsurpassed user experience.

All products in our range are designed by our in-house office and carefully hand-crafted by us in very small batches to ensure the best care of the details.
Click to see our products